Effective and Last Updated: September 19th, 2021
INTRODUCTION 
We at SeaWeed SF recognize that privacy is important. This Privacy Policy explains our practices regarding Personal Information that we collect from you or about you during our interactions with you, whether online or offline. What we mean when we refer to "Personal Information" is explained in the Information We Collect section of this Privacy Policy. 
We collect your Personal Information through: 
our website 
our mobile applications 
through written or verbal communications or interactions with us, including email and other electronic submissions 
your participation in our loyalty, rewards or similar programs (collectively "Customer Programs") 
your participation in our marketing events, contests, promotions, or customer surveys (collectively, "Promotional Events") 
interaction with third parties such as marketing partners with whom we have marketing relationships with or service SeaWeed SF who assist us in performing core services such as pickup and delivery, billing, data storage, security, credit card processing, credit reporting, customer service, customer relations and communications management 
through other sources such as our advertising and applications on third party websites or services 
YOUR ACKNOWLEDGMENT 
Please read this Privacy Policy carefully to understand our practices regarding your Personal Information. If you do not agree with our practices, your choices are either (1) not to use, access, visit, or participate in our business or (2) limit the Personal Information you provide. However, if you choose not to provide certain Personal Information, you may not be able to participate in a particular activity, realize a benefit we may offer, or access or receive certain content, functionalities, events, products, or services because the information is required for those matters. 
The following states the SeaWeed SF's (Us) present general policies concerning collection, use and dissemination of information concerning Users or Consumers (You). It is not a warranty, guarantee or agreement. This policy statement does not state the policies of persons or companies that SeaWeed SF does not control or own, or of people that SeaWeed SF does not employ or manage. 
Cookie Technology. "Cookies" are small files text placed on Users' hard drive. SeaWeed SF may employ cookie technology to enable SeaWeed SF to recognize Users and/or User privileges on this Web Site. SeaWeed SF may offer functions that are only available with a cookie. Cookies may permit Users to use limited access portions of this Web Site without having to log on each time. Users may decline cookies if their User browser permits. However, declining cookies may prevent User use of certain functions. 
SeaWeed SF Privacy Policy and Acknowledgment 
https://www.SeaWeedSF.com/privacy-policy 
Children. This Website is not for use by children, or anyone under the age of 21. 
SPECIAL NOTICES FOR CALIFORNIA RESIDENTS 
Local laws regarding privacy vary. Some jurisdictions place restrictions on our collection, processing, and use of Personal Information or provide additional rights to residents of those jurisdictions. Our practices with respect to residents of those jurisdictions may be more limited and the rights of those residents may be broader than those described in this Privacy Policy. 
INFORMATION WE COLLECT 
We collect various types of information from and about you, including Personal Information. 
"Personal Information" is Information that can be used to identify you, your household, or any of your devices that connect to the internet or to other devices (those devices are referred to collectively in this Privacy Policy as "Smart Devices" and as an example, include computers, smartphones, and tablets) 
Information that on its own may not be able to identify you, your household, or your Smart Devices but when combined with another piece of information could identify, trace, or locate you. For example, your age alone may not identify you personally but when combined with your name it can be used to identify you. 
By way of example only, Personal Information includes: Information such as your name, postal or residence address, telephone number, email, internet protocol address, or any other identifier by which you may identified or by which you may be contacted online or offline. 
Information such as your signature, social security number, driver's license or state identification card number, passport number, physical description (e.g., age, race, color, marital status, gender), and similar data that may be used for identification purposes 
Information regarding your purchasing history or participation in Loyalty Program, participation in Promotional Events, records of products or services purchased or considered information. 
Information about your internet or network activity such as your browsing history, search history, and your interaction with a website, application, advertisement, or text messaging 
Geolocation data such as physical location and movements. 
SeaWeed SF Privacy Policy and Acknowledgment 
https://www.SeaWeed SF.com/privacy-policy
HOW WE PROTECT YOUR INFORMATION 
We will take reasonable measures to: (a) protect Personal Information from unauthorized access, disclosure, alteration or destruction, and (b) keep Personal Information accurate and up to date as appropriate. 
We maintain a PCI compliance program and an IT compliance program. 
For online transactions, the measures include Secure Sockets Layer (SSL) technology to encrypt the transmission of personally identifiable financial and transaction information over the Internet, provided you are using an SSL-enabled device. We also utilize other reasonable security measures such as firewalls, security patches, and anti-virus programs, to protect your Personal Information. 
We also strive to require our affiliates and service SeaWeed SF with whom we share Personal Information to exercise reasonable efforts to maintain the confidentiality of Personal Information about you. 
Unfortunately, despite the efforts described above, no security system or system of transmitting data over the Internet or electronically is guaranteed to be entirely secure. We cannot and do not guarantee the security of any information you disclose or transmit to us via the Internet or by other electronic means, and are not responsible for the theft, destruction, or inadvertent disclosure of your Personal Information. 
For your own privacy protection, we recommend that you do not include any particularly sensitive Personal Information such as passwords, social security numbers, credit card details, or bank account information, in any emails that you send to us. We will not contact you by email or text message to ask for that information. 
If a data breach occurs, we will notify regulators or consumers as required by applicable laws or regulations. 
This privacy and disclosure policy may be changed at any time. Changes will appear on this page, with the effective date of change included. 
Last Updated September 2021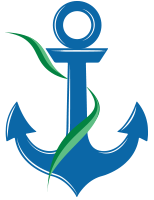 Please bring a valid, government ID, verifying you are at least 21 years of age, or 18 with a valid medical recommendation. International guests must produce a valid passport, or government issued ID card showing that they are at least 21.
Photocopied or expired IDs are unacceptable.
We accept cash and cashless ATM payments.
All guests must wear face covering, and adhere to social distancing